Dear experts
Can I export TrendChard symbol in factory studio into excel file?
Best.
Dear Sir
Thank for your support.
I mean that i want to export trendchart symbol in Factory inti excel like below picture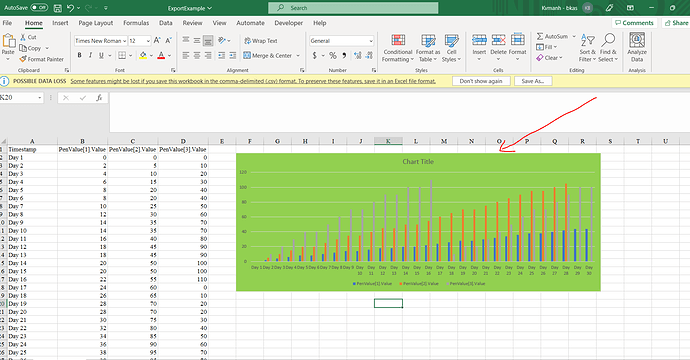 Best
Hi Manh,
You can export the trend data to csv text files as we sent in the example of the last answer. Then, using the exported data you can create a graph using Excel tools.
Best,
Tatsoft Team.