Dear Experts.
In my project, I have a Trend window Symbol with 2 pen ( mapped to 2 Tags arre trend_test and trend_test2) like below picture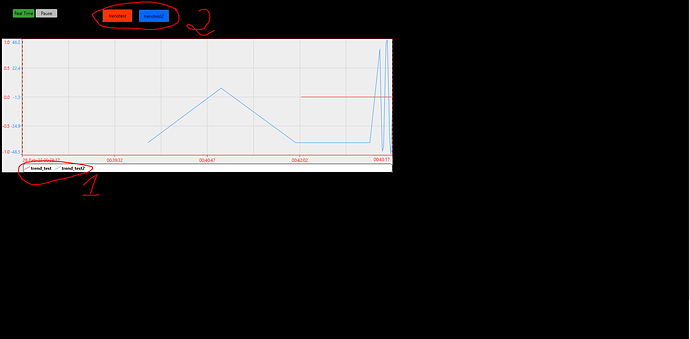 In Runtime Mode, I could hide or unhide each pen from pen area control ( Red area 1 in picture).
But I want to do this by 2 button ( Red area 2 in picture). How can I do that?