Dear experts
In my project, I used TWebBrowser in Display in order to pen Website in Factory studio.
The runtime process work Ok. But when I download a document from this website, there are many download popup were open. Please see picture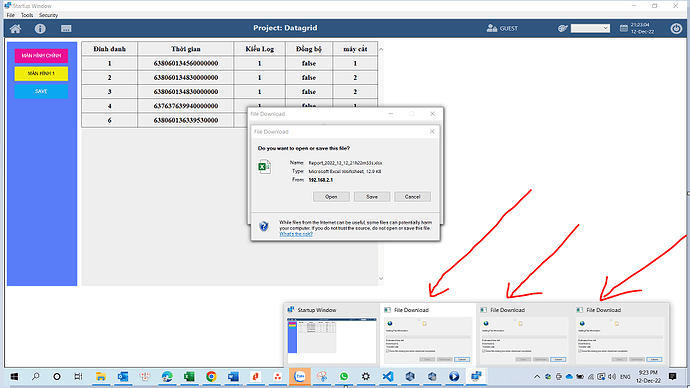 I tried download this problem directly from chrome app. It worked Ok.
How can I resolve this probem.
Best